In case some of you were wondering...YES...this kit was supposed to be released last Friday...obviously, that didn't happen! :) So sorry team!!! But I'm here now with your new kit, freebie, and gift card winner!!! So let's get down to business!!
This kit "Tyler" was inspired by our children's Easter clothes this year...once we got them I just KNEW the colors needed to be used for a kit!
And let's see some AWESOME creative inspiration...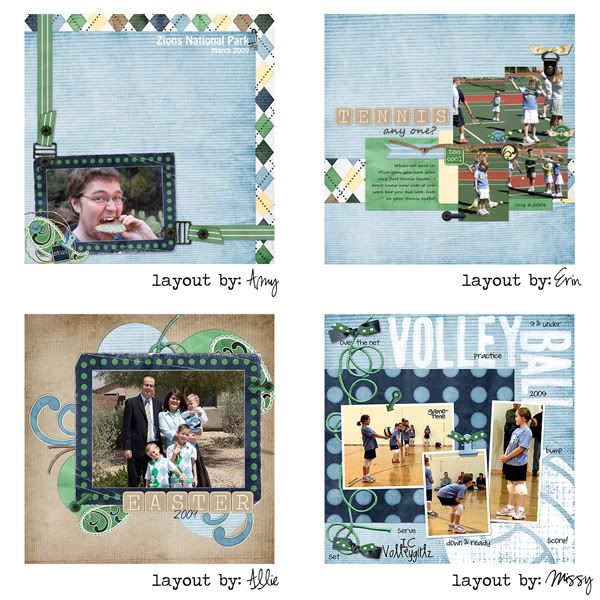 Didn't they do a fabulous job with the kit? Allie even went out and bought the same Easter clothes for her darling boys!!
And now for your freebie...A new alphabet (that kind of coordinates with the Tyler kit)
Click the image to download, and ENJOY!!!
And now, last but not least, our last gift card winner for the month!!! Congratulations to REBECCA WITHERS!!! Your $5 gift card will be e-mailed to you shortly!!
Thanks to everyone who made this month super fun and a huge success!! Thanks also for helping my make my dream come true...it wouldn't be possible without all of you!!! Happy Scrapping, and keep your eyes peeled this Friday as well...National Scrapbook Day is quickly approaching and I've got some FUN FUN FUN new stuff for you!!!!